If you want to give your pooch a real treat, why not try whipping them up some homemade meals? We have sniffed out some of the simplest, tastiest, and most healthy recipes that you can try at home.
Most of these recipes can be stored in the fridge for a few nights or kept in the freezer so you can pull them out and use them when needed.
You pups are sure to go crazy for the yummy new tastes.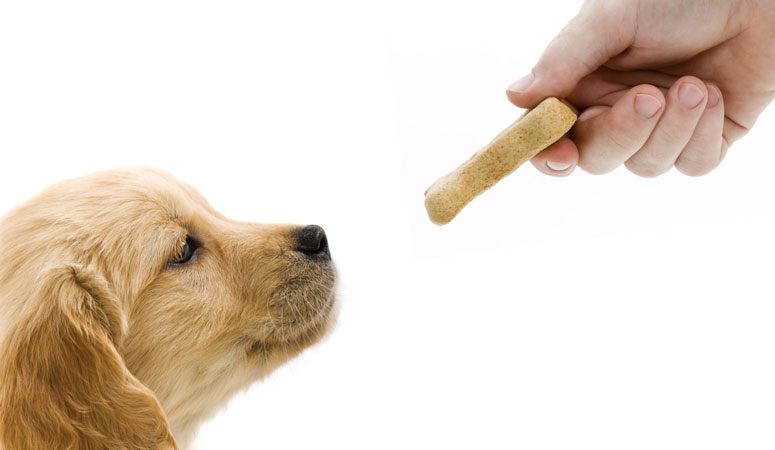 Scooby Stew
Recipe courtesy of The Dog Bakery [1]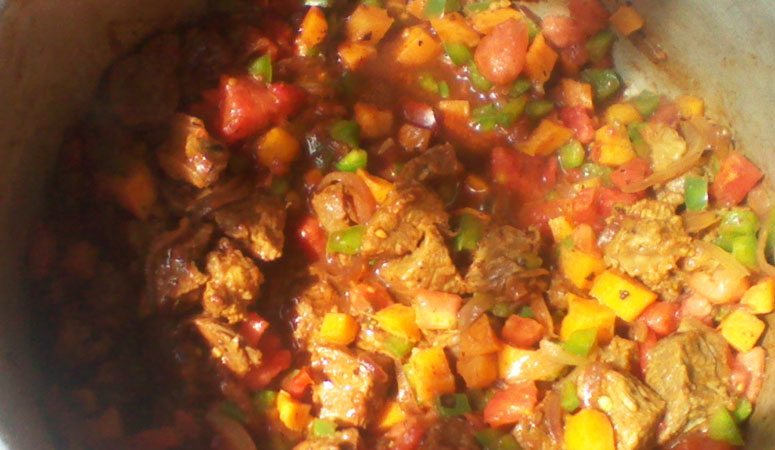 This fantastic stew is something that can easily be whipped up once a week. It stays fresh in the fridge for a couple of days and can be frozen and thawed out again when you want to use it. It only takes about 15 minutes to prepare and then 5-8 hours in a slow cooker.
Ingredients
1 1/2 cups brown rice
2 carrots, shredded
1 tablespoon olive oil
1 zucchini, shredded
3 pounds ground turkey
1/2 cup peas, canned or frozen
3 cups baby spinach, chopped
Directions
Cook 5 hours on high or 8 hours on low
Remove from slow cooker, shred chicken and stir into rice and veggie mixture until evenly distributed.
Store covered in fridge for up to three days or freeze in single-serve portions.
Pro Tip: Mix in some bone broth powder into the stew. It is so healthy, and dogs love the taste.
Homemade Dog Treats
Recipe courtesy of Show me the Yummy [2]
This is the easiest Homemade Dog Treats Recipe – no baking involved. Simply mix, roll, and serve! Your pup is sure to go nuts over these healthier peanut butter treats!
You can store these healthy dog treats in an airtight container in the refrigerator for 4-5 days or in the freezer for up to 4 months! If frozen, just let them thaw before giving them to your dog again.
Ingredients
½ cup pumpkin puree
½ cup applesauce
¼ cup peanut butter
¼ cup plain yogurt
1 strip bacon – cooked and crumbled
2 ½ cups old-fashioned oats
Directions
In a large bowl, stir together pumpkin, applesauce, peanut butter, and yogurt until well combined.
Stir in bacon and oats.
Use a cookie scoop to form into uniform treats.
Store in fridge or freezer until your pup gets a treat!
Frozen Banana Treats
Recipe courtesy of Canine Journal [3]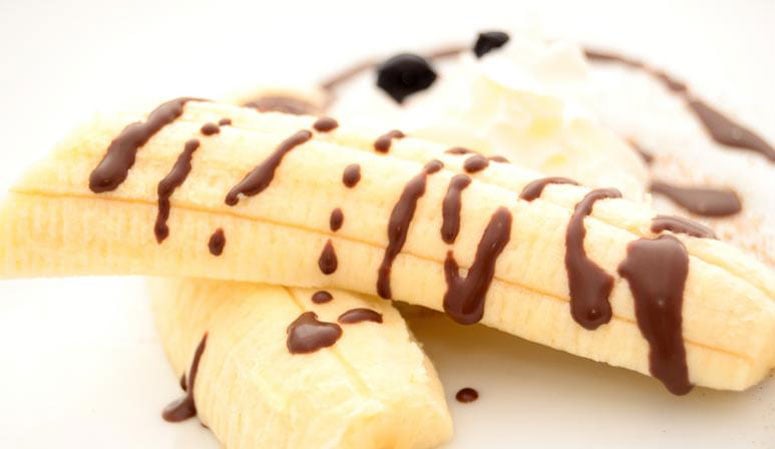 After a long walk in the hot sun, what pooch wouldn't want a refreshing treat? We absolutely love this simple recipe – yogurt, banana, and peanut butter.
It's a frozen smoothie for your dog. Need we say more?
Total: Makes approx. 8 1-oz treats
Ingredients
4 cups plain yogurt
2 tablespoons peanut butter (make sure it's xylitol free)
3 ripe bananas, peeled & mashed
Directions
Blend all ingredients into a puree.
Pour into 4-ounce plastic cups (ice trays or toddler popsicle trays work well).
Freeze until firm.
Can keep in the freezer for up to 2 weeks.
Meat Cakes
Recipe courtesy of The Dog Bakery [4]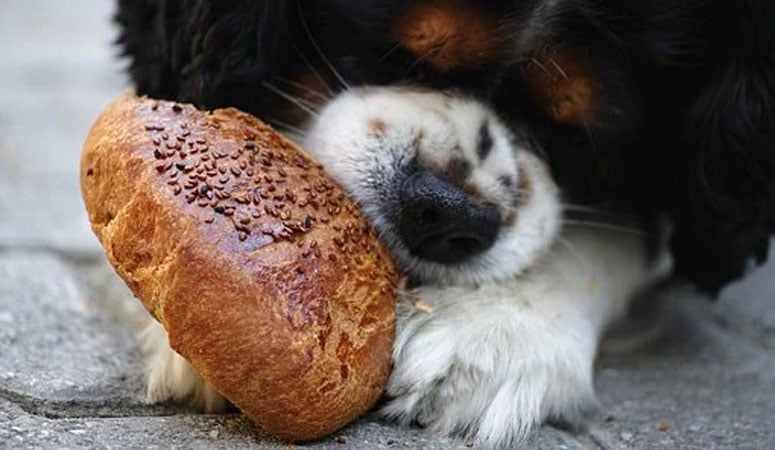 This recipe is so good that it can be consumed by humans as well as being a special treat meal for your pooch.
Ingredients
1 1/2 cups brown rice
Market Pantry Ground Beef 1-lb Pkg
3 cups water
8 eggs
2 large potatoes, grated
1 dash salt
4 large carrots, grated
1/4 cup olive oil
2 large celery stalks, chopped
1 1/2 cups regular rolled oats
4 cups plain yogurt
2 tablespoons
Directions
Preheat oven to 400 degrees F (205 degrees C). Grease 36 cups of 3 large muffin tins.
In a medium saucepan, combine the rice with water. Bring to a boil over high heat, uncovered, and cook 10 minutes. Reduce heat to low, cover, and simmer 20 minutes. Remove from heat, let cool several minutes, then fluff with a fork and set aside.
In a large bowl, combine the potatoes, carrots, celery, ground beef, and eggs. Mix ingredients together using your hands or a sturdy spoon. Add salt, olive oil, rolled oats, and rice; mix well.
Fill each muffin cup with some of the meat mixture, and pat down the to make it firm. Bake 45 minutes, or until surface feels set. Cool on a rack 10 minutes or longer.
Remove the meat cakes by turning the muffin tin upside down over a sheet of aluminum foil. Tap each muffin cup to release the cake. Refrigerate or freeze in sealed plastic bags.
Easy Homemade Dog Food
Recipe courtesy of This Mess is Ours [5]
A super-easy and super-healthy and tasty raw meal. Save time by preparing your hard-boiled eggs and cooking rice beforehand.
Remember when feeding raw food meals, don't mix cooked food in with the raw. This will help reduce the likelihood of your pup getting a sore tummy.
Ingredients
1 1/2 cups brown rice
6 cups cooked organic brown rice
2 pounds ground lean beef, cooked through, fat drained
4 hard-boiled eggs, peeled and diced small
3 carrots, shredded or thinly sliced
1/4–1/2 cup minced fresh parsley or 1/4 cup dried herbs
3 tablespoons of olive or safflower oil
Directions
Combine all the ingredients together in a large container and stir to combine completely. Store in the refrigerator in-between feedings.