Portuguese Podengo Pequeno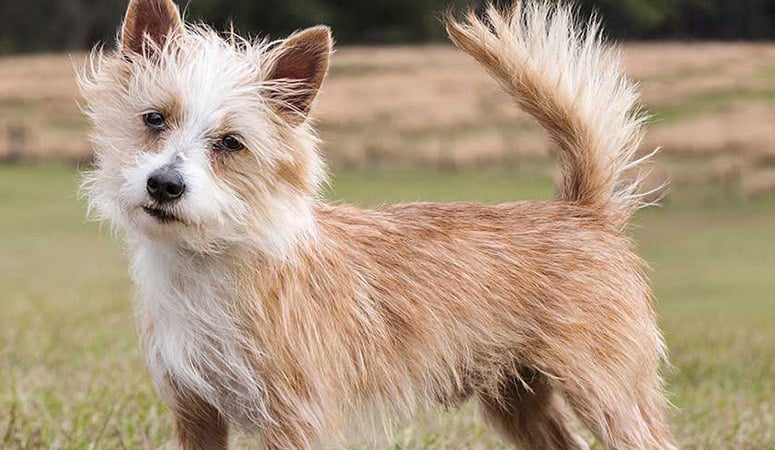 The Pequenos are smart and playful. They will bring joy to owners, as they are fond of playing. This breed have sensitive nose, so they're raised to hunt rabbit in the past. Nowadays, their instincts might easily get owners into trouble, which owners should be concerned more about.
| | |
| --- | --- |
| Other Names | Podengo Portugues Portuguese Warren Hound, Portuguese Warren Hound |
| Color | Brown, gray |
| Height | Males: 9-13 inches. Females: 8.5-12 inches. |
| Weight | Males: 8-12 pounds. Females: 7.5-11 pounds. |
| Life Span | 12-15 years |
| Personality | Playful, Charming, Lively |
| Exercise | Energetic |
| Origin | |
| | |
| --- | --- |
| Popularity | #147 |
| Groom Needs | Weekly Brushing/Seasonal Shedding |
| Kids Friendly | Yes with supervision |
| Dog Friendly | Yes |
| Watch Dog | |
| Family Dog | |
| Litter Size | 3-5 puppies |
Portuguese Podengo Pequeno Video
Introduction
The Portuguese Podengo Pequeno is the smallest of the three Portuguese Podengo size classes. He is lively and playful. The Podengo Portuguese, Portuguese Warren Hound, and the Portuguese Rabbit Dog are all names used for this dog. They make a wonderful pet for households of all types from singles to families with kids; younger kids must just learn early how to properly approach and play with a small dog. They love to accompany their owners and can suffer from separation anxiety if left alone for too long. Being so alert, he will keep you alert to potential dangers around. They do have a couple of behavioral traits that some people may not like—they do love digging and barking. A firm but friendly training regime should start as early as possible to achieve the best results for this dog. He stands around 12 inches high and weighs about 13 pounds. Their coats are smooth and dense or you can opt for the wiry-coated dogs – both are easy to groom, about once a week. Their coats can be light to dark yellow or fawn color; you do get black or brown as well with some markings. Because they tend to have shorter coats, Portuguese Podengo Pequenos aren't particularly fond of extreme weather. They do tend to prefer sunny weather over cold climates. They will need about a nice hour of walking to keep them in good shape with also some active play as well.
Living with Portuguese Podengo Pequeno
History
The Portuguese Podengo Pequeno originates from Portugal. The three types are considered separate breeds from each other and are not interbred. They are the small Pequeno, the medium, and the large. It was selected as Portugal's national dog.
Their lineage goes back to the ancient Phoenicians and Romans, as far back as 600 B.C. They were excellent rabbit hunters in those days.
In the 15th century, Portuguese Podengo Pequenos were taken onto ships that were bound for America. They had the job of keeping the ships rodent-free during their travels. This helped to keep the sailors from getting vermin-borne diseases.
Three Podengo dogs called Rosa, Tito, and Nikki appeared in various movies such as Soccer Dog, Zeus and Roxanne, and The Lake House.
These dogs specifically entered the American Kennel Club Miscellaneous Class in January 2011 and then the Hound Class exactly two years later in January 2013. They were registered at the American Kennel Club in January 2013.